Tips on Furnishing a New Build Property
Buying your first home is one of the most exciting milestones in many people's lives. New build houses are a great opportunity for a lot of people to get onto the property ladder, with a modern, fresh start.
Once the stressful moving process has been completed, the next task is selecting furniture and decorating. New build homes allow you to choose from different interior options from flooring to kitchen worktops, so hopefully, once you move in, all of those decisions will have paid off and you will be ready to add much-needed furniture pieces.
Seek Inspiration & Do Your Research
Before you have even moved in, you can start discussing a rough idea of the theme and décor for each room, especially when you have floorplans and measurements to hand. It is a good idea to the mood board, seek inspiration from magazines and sites such as Pinterest and Instagram and other homeowners. Are you going to have a colour pallet for the whole house, or will each room have its own identity?
Having a rough idea of what suits your aesthetic can be helpful to give you a head start when you do move in and give you something to work from.
Start with Investment Pieces First
With the initial money you have saved for furniture, it is a good idea to put them towards investment pieces that will make a huge impact on your home and daily life. Getting a good quality sofa, dining table and bed will make all the difference to having a comfortable home.
Once you have those main pieces in place, it is a lot easier to frame smaller furniture around it.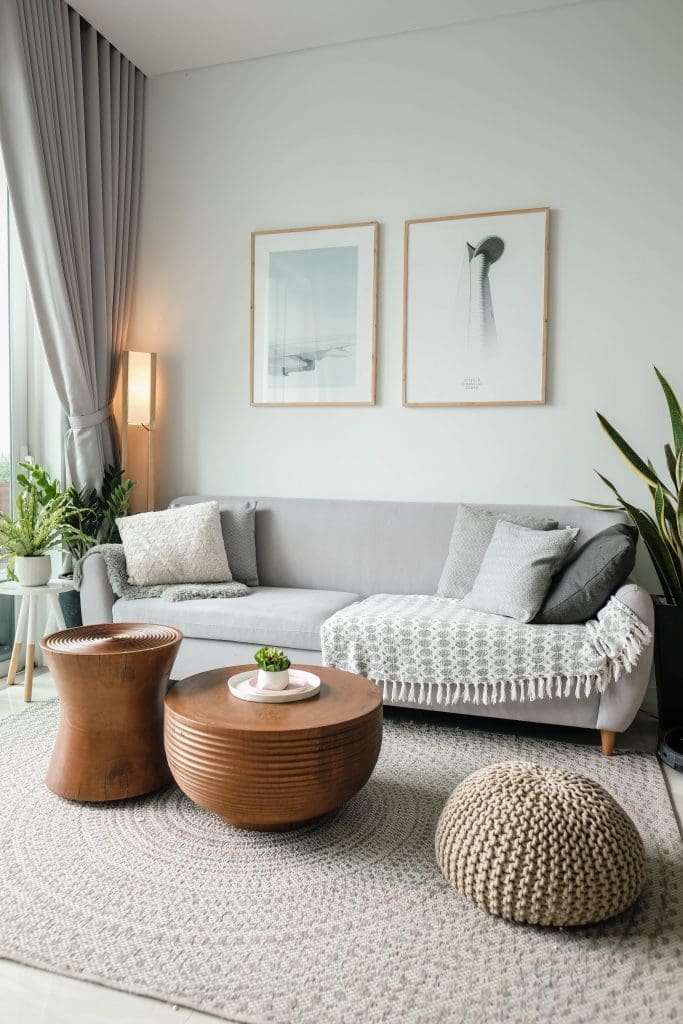 Consider Built-in Wardrobes and Storage Space
Having enough storage space is a common problem for new-build homeowners. Built-in fitted wardrobes are a great addition to your master bedroom, giving the floor to ceiling storage, with space for all of your clothing and accessories for the long term. Glide and Slide offer bespoke made-to-measure wardrobes, all modern and classic in design, built to last. Delivered to your door in a fast turnaround time with everything you need, they are an excellent choice to get everything organised in your new build home.
Choose One Room at a Time
To avoid feeling overwhelmed, it can be useful to start with one room at a time. Key rooms in your house that we spend the most time in is the living room and master bedroom. Get everything as you want it to look in that room, seeing it as it's own project before moving onto the next. Not only does it give you a smaller focus area, but it also helps with budgeting and the feeling of needing to get everything done all at once.
Contact Glide & Slide Today to discuss ordering fitted wardrobes for your new home.