Maximise Your Bedrooms Potential with Mirrored Sliding Wardrobes
If you're looking to spice up your bedroom right in time for spring, the perfect addition to your room could be mirrored sliding wardrobes. With spring cleaning season upon us, you'll need extra storage for those items you just can't part with.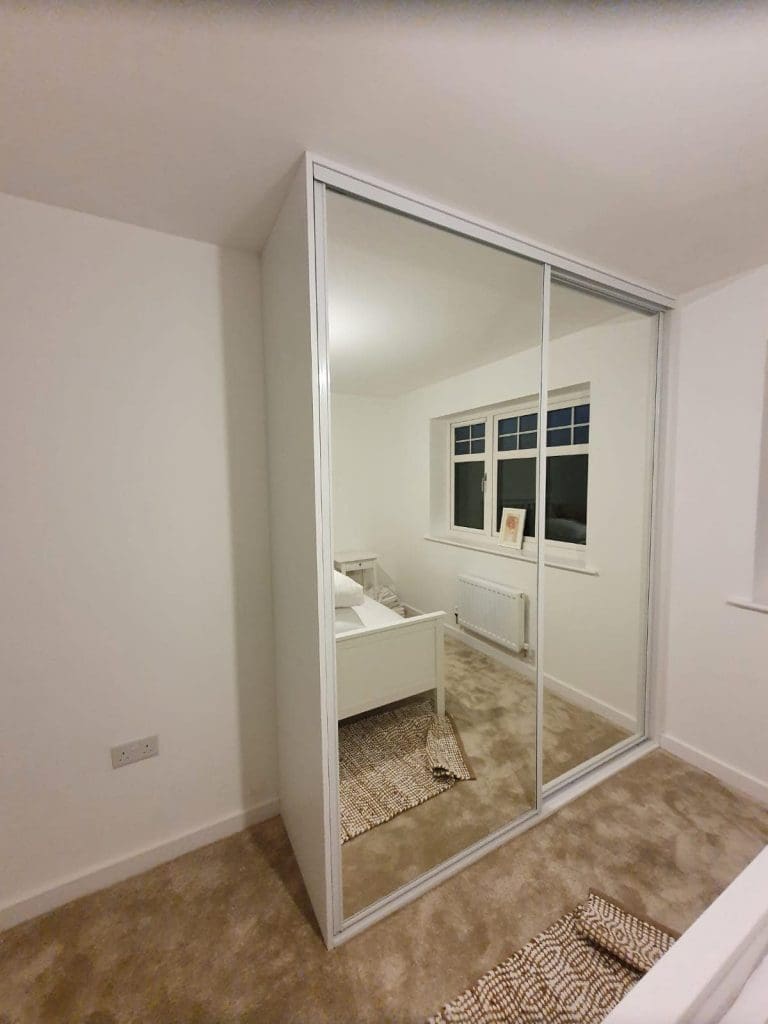 Compact for Storage
Mirrored Sliding Wardrobes offer the perfect space saver by not needing any space to open up as the doors glide and slide behind each other, rather than opening directly onto something. This is a hidden blessing people often forget to appreciate – the placement of the furniture in the bedroom can be more loosely planned as you don't have to worry about obstructing the wardrobe doors. In addition, depending on your own personal preference you can organise the inside of your new wardrobe to be shelved or railed or separated with dividers, anyway that you prefer!
Mirrored Sliding wardrobes can help you maximise and utilise the space in a bedroom whilst creating a modern and classy look. You won't lose any floor space at all and there is no wasted space inside the wardrobe. This is the best way to maximise every inch of space and have endless storage options, Glide and Slide work with you to design and fit a wardrobe that is perfect for you.
The Mirror Effect
The mirror effect is possibly the best way to give the effect of a bigger bedroom, with large mirrors dominating the walls, it opens up more space for light to bounce through the room and the mirrors to act as an extension to the already existing space. There is also the opportunity for customisation on how you want the mirrors to look including coloured lacquered glass, floral printed glass and etch glass. The possibilities are extensive with individual style, the Mirrored Sliding Wardrobes can be tailored to fit your very own personal taste. So, if you're looking to add something special to your bedroom this spring, take a look at what we have to offer.
Mirrored Sliding Wardrobe Options
There are three different frame options to choose from:
The Trent Frame Range is designed to give customers the required style for their fitted wardrobes, it comes in various colour options as well which ensures that no matter the design or décor of the bedroom, there's a style that will suit what you want.
Another Mirrored Sliding Wardrobe style we offer is the Avon Frame Range. This style offers an elegant and sleek look to the wardrobes also available in different colour options.
The final style we offer is the Thames Frame Range. It boasts a sophisticated and stylish look, offered as either a single door or split panel.
For more details about our wardrobes and what we offer, contact us today