Saving space with floor to ceiling wardrobes
With spring coming up we're all looking to declutter our homes and create an open airy space ready to let that fresh air in. The best place to start is the place you spend the most time, your bedroom. Many people are working from home and spending a lot of time staring at things in their home that need modernising and changing, now is the time to do it!
An underrated way to save space in your home is by investing in modern floor to ceiling wardrobes, this not only clears your bedroom of mismatched furniture and clutter but also creates massive storage space that fits nicely into the background of your room.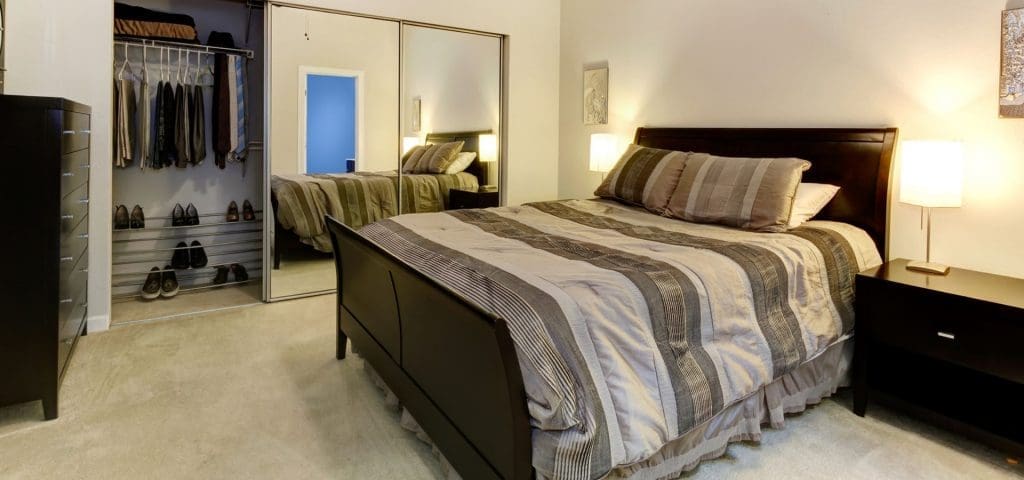 Floor to Ceiling Wardrobe Compartments
With floor to ceiling wardrobes, you have a lot a space that wouldn't usually be used to work with. This means you can store a lot of things that you would normally have piled up in corners, as well as being able to store all your clothing neatly. By having neat compartments within your wardrobes, you make all your belongings accessible in one place and much easier to organise daily. If you are looking to invest in floor to ceiling wardrobes for children's rooms these are also excellent for storing toys neatly away after play time.
Fitted Floor to Ceiling Wardrobes
Fitted wardrobes are a must-have if you're investing in new storage solutions. You can optimise all your space fully by having a professional assess your room and fit a floor to ceiling wardrobe perfectly, as there is nothing more disappointing than buying a flatpack wardrobe to find it doesn't fit in your room after you have built it. Corner wardrobes are incredibly popular this year due to their interesting geometric shape for minimal homes, and they are also perfect for smaller spaces such as offices. By going fitted with your floor to ceiling wardrobes the options for designs, shapes and colours are a lot less limited. Whether your home is modern white chic or natural wood cottage aesthetic, there are bespoke wardrobes for you!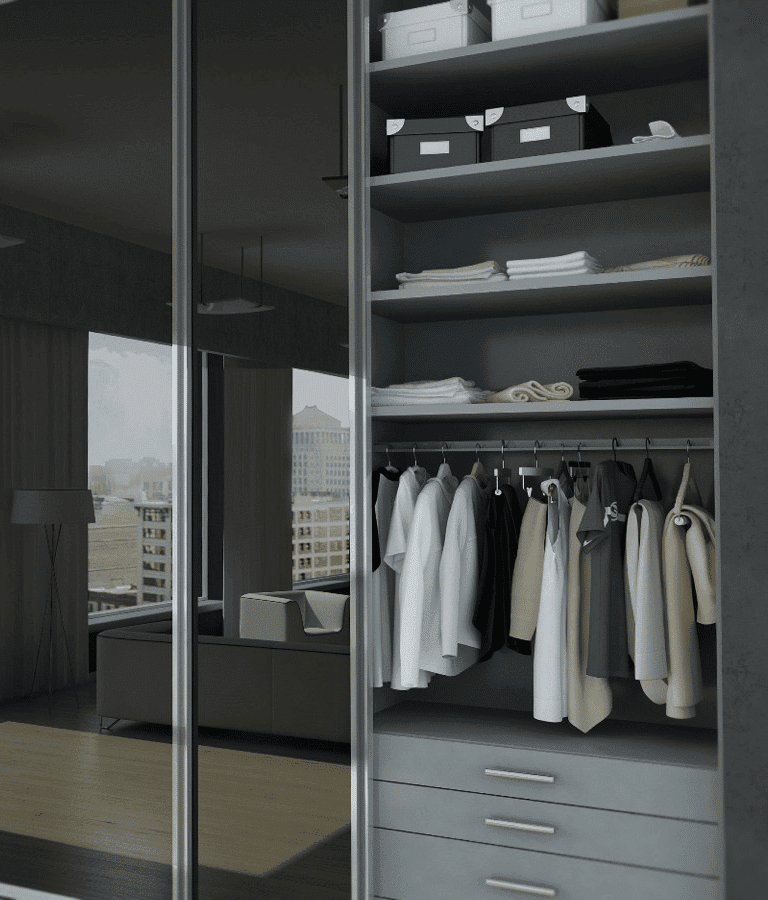 Where can I get Bespoke Wardrobes?
At Glide & Slide, we offer a number of both sliding and hinged bespoke fitted wardrobes perfect for your home. Now is the perfect time to invest in space-saving furniture ready for 2021, get in touch today or book a free design consultation to see what we can do for you.