Bespoke Sliding Wardrobes
Bespoke sliding wardrobes are a dream purchase for many homeowners, which we can make a reality! Sliding wardrobes are a popular investment in your forever home due to their sleek and modern look and giving much more storage space than a freestanding wardrobe as they run from floor to ceiling.
All of our Bespoke sliding wardrobes are custom made in our Burntwood UK factory, with the interiors sourced from a local specialist quality supplier. The wardrobe doors are all made to measure based on your room size, and our trackset is supplied slightly oversized to ensure a perfect fit.
We deliver your door fully assembled and ready to be installed with top and bottom tracks. We also give the option to add floor and wall liners, shelves end panels and bespoke interiors.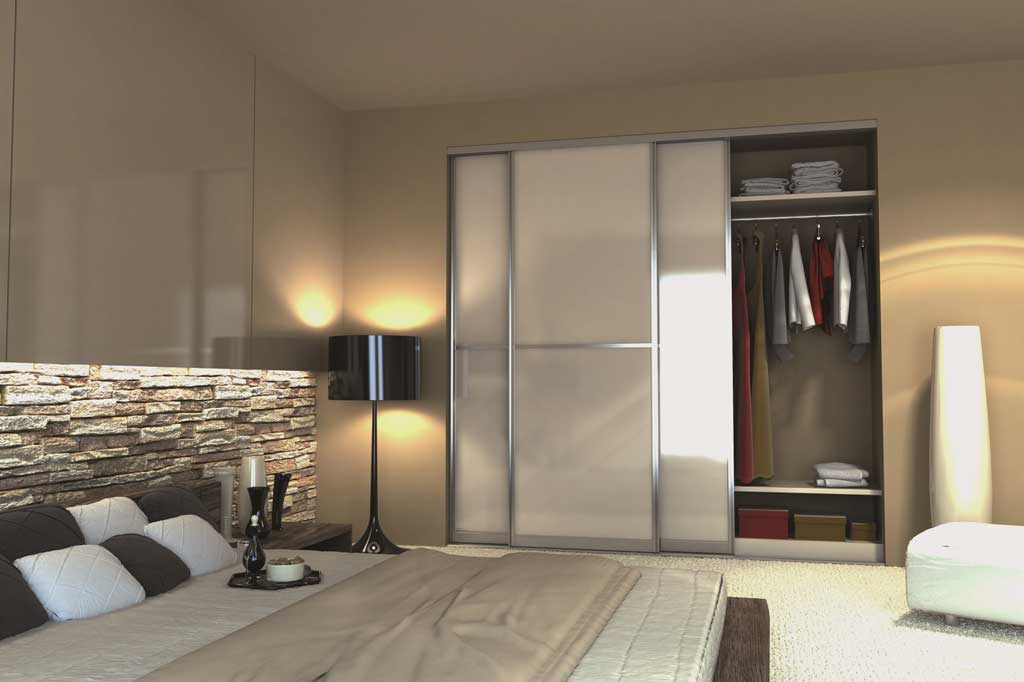 Custom Sliding Wardrobes Built to Last
If you are looking to design your own bespoke sliding wardrobe, Glide and Slide have an online easy-to-use online wardrobe configurator tool. Our handy tool gives you a visual representation of your wardrobe which you can customise to your own design both inside and out.  Our step by step How to Measure page allows you to confidently record your bedroom space
Once you are happy with your bespoke sliding wardrobe design and overall cost, our helpful sales team will be on hand to answer any questions you have before you finalise your order. You can also book a free design appointment and visit our showroom in Aldridge to see our door and interior designs. We understand it needs to be right the first time, so our bespoke sliding wardrobes are built made to last forever. Once they are safely installed, our quality materials ensure they remain strong and stable for years to come. The initial investment is one that you will not regret. Even if you decide to move to a new house, the feature and use of them can make your house much more appealing to potential buyers. Our fast lead time of 10-15 days means you will have your new wardrobe ready to go in no time!