Create Your Dream Dressing Room with Walk-in Wardrobes
Glide and Slide can help create your dream dressing room a reality with unique, modern, custom walk-in wardrobe designs.
Transforming an unused bedroom into a luxurious, thought out space to store all your clothing and accessories can help reduce clutter and maximise your available space. It is an opportunity to incorporate your own tastes and décor (possibly away from your partner!) and create a space that you can enjoy storing your belongings.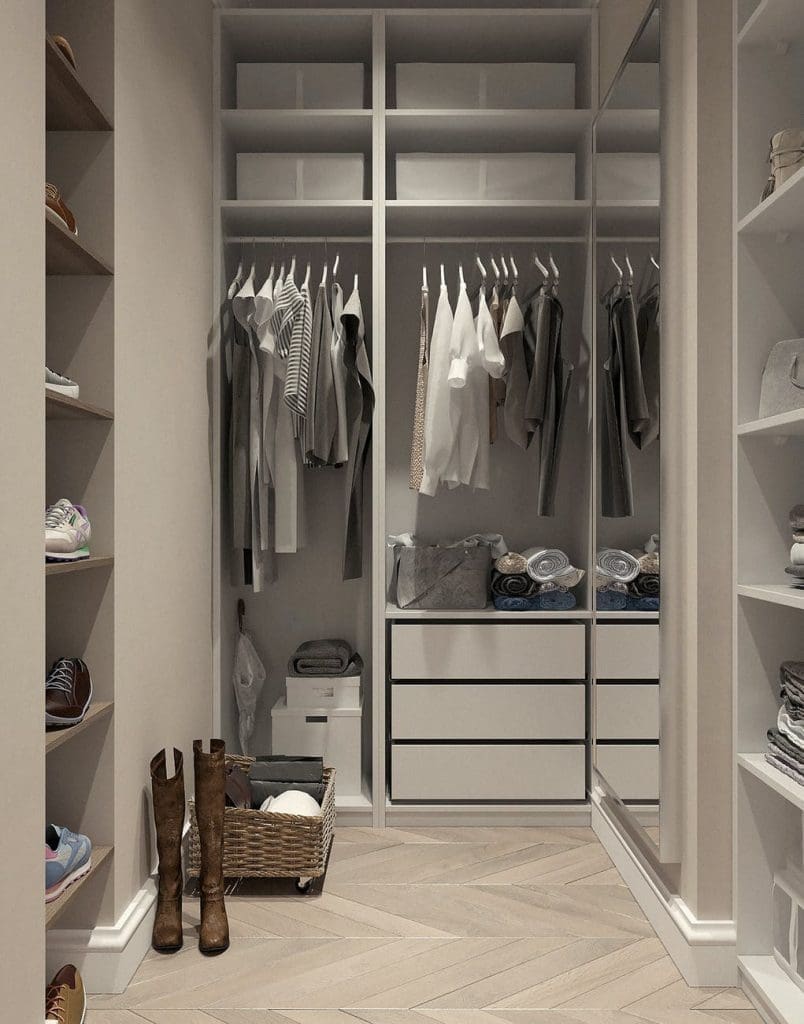 Combine Function with Thoughtful Design
It is important to also consider if you plan to use the room as a 'getting ready' space in the planning stages, as this will affect the size and floor plan that can be used for the wardrobes.
If you do intend to spend more time in the dressing room, we can help design matching furniture so we can ensure the space is as functional and integrated as possible for you to enjoy.
Booking a free home design visit with Glide and Slide means you can get an expert opinion on the best way to utilise the space to get out of it what you envision.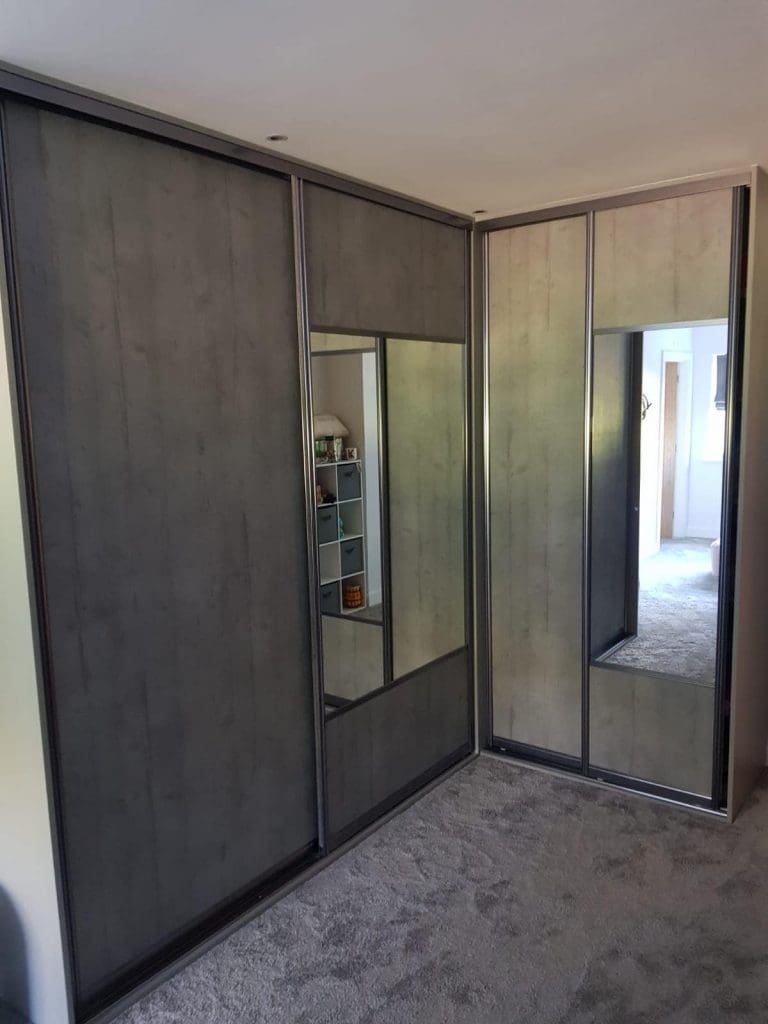 Popular Fitted Wardrobe Designs
Mirrored fitted wardrobes are a popular choice for dressing rooms, especially worthwhile if the room is small as it will help reflect and brighten up the space, so it appears bigger.
Mirrored wardrobes are a timeless design, always maintaining a modern and luxury aesthetic.
If you are looking for something different, we do a range of wooden doors in various popular colours including grey, white, brown, navy and more. You can also choose to do a mix of door designs to create a truly unique built-in wardrobe.
Build your wardrobe online using our online wardrobe configurator to see all the available interior and exterior options.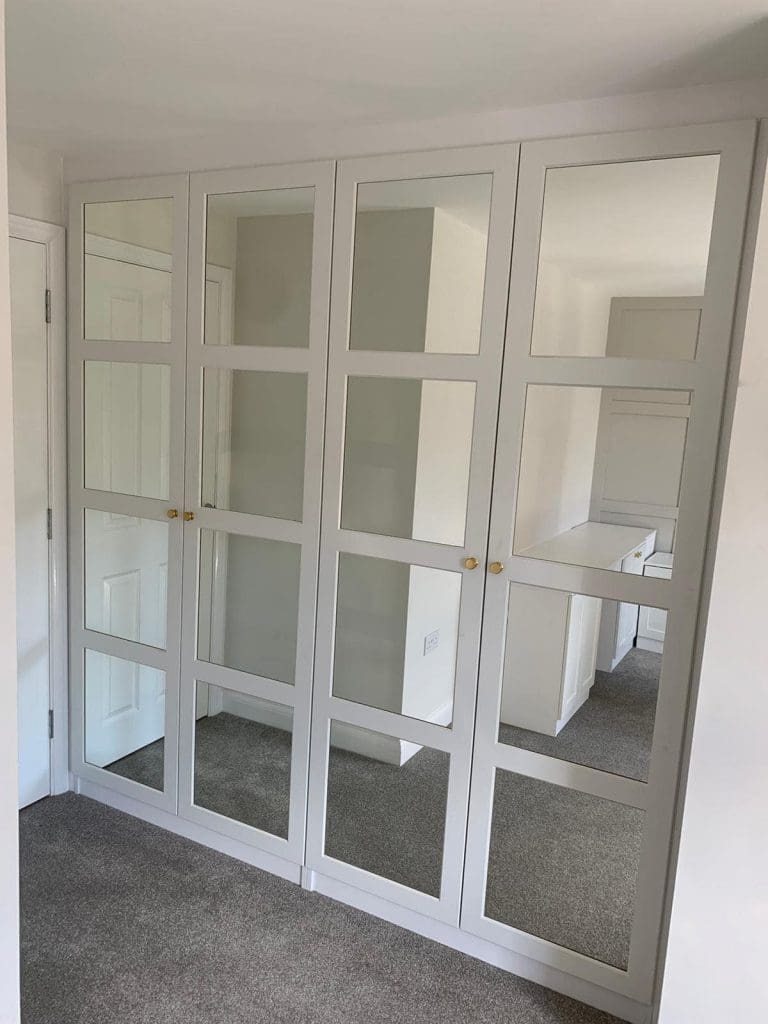 Installation and Fitting
Once you are happy with your fitted wardrobe design, we offer a guide on how to self-assemble or we can come and install it for you. Our helpful fitters will ensure every detail is taken care of – so you can relax and watch the transformation take place!
Contact us today if you would like to visit our showroom or book an appointment with one of our design team.