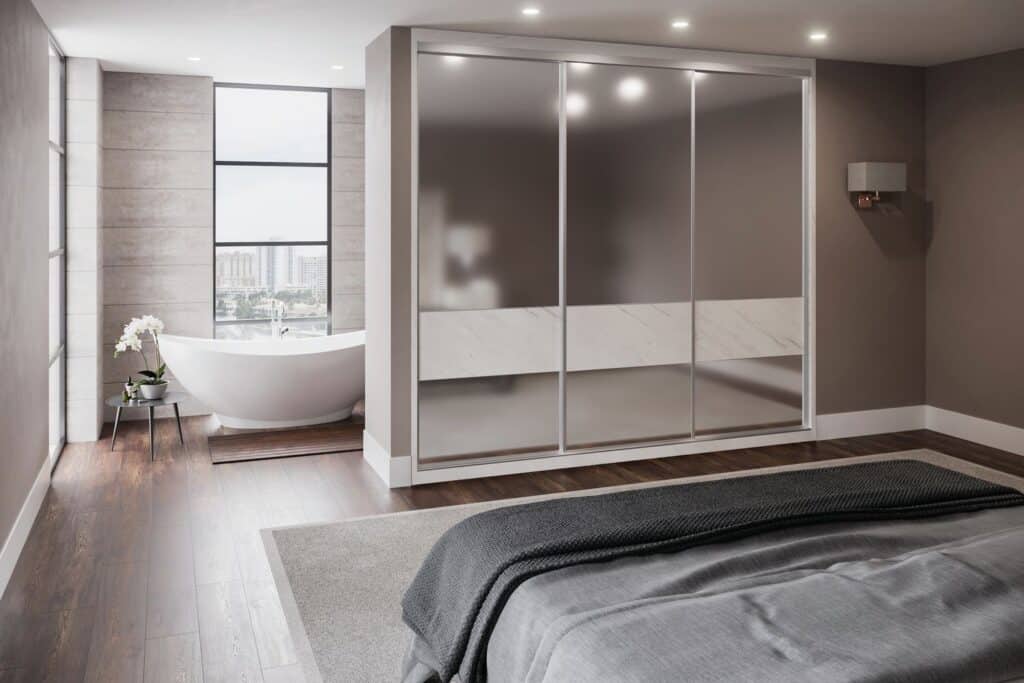 Custom fitted wardrobes by Glide & Slide are bespoke and designed to complement your room aesthetic, offering high-quality built-in storage to transform your space.
We supply made-to-measure wardrobes, individually designed to build the wardrobe of your dreams. Our special wardrobe configurator tool lets you build your custom fitted wardrobe, with the choice of frame, doors, colour and interior storage options from our luxurious product range.
Fitted Bedroom Wardrobes
The fitted bedroom wardrobes we supply, all come with a 5-year warranty for your peace of mind. We are confident to supply and install furniture that lasts, so you make the right investment the first time.
Offering a varied selection from traditional wooden styles to a sleeker and more modern frosted glass look, you can be sure that we have fitted bedroom wardrobes that are elegant and classic. Whether you want a fitted wardrobe to be a feature piece in your bedroom or to blend in and give your room a larger open-plan feel.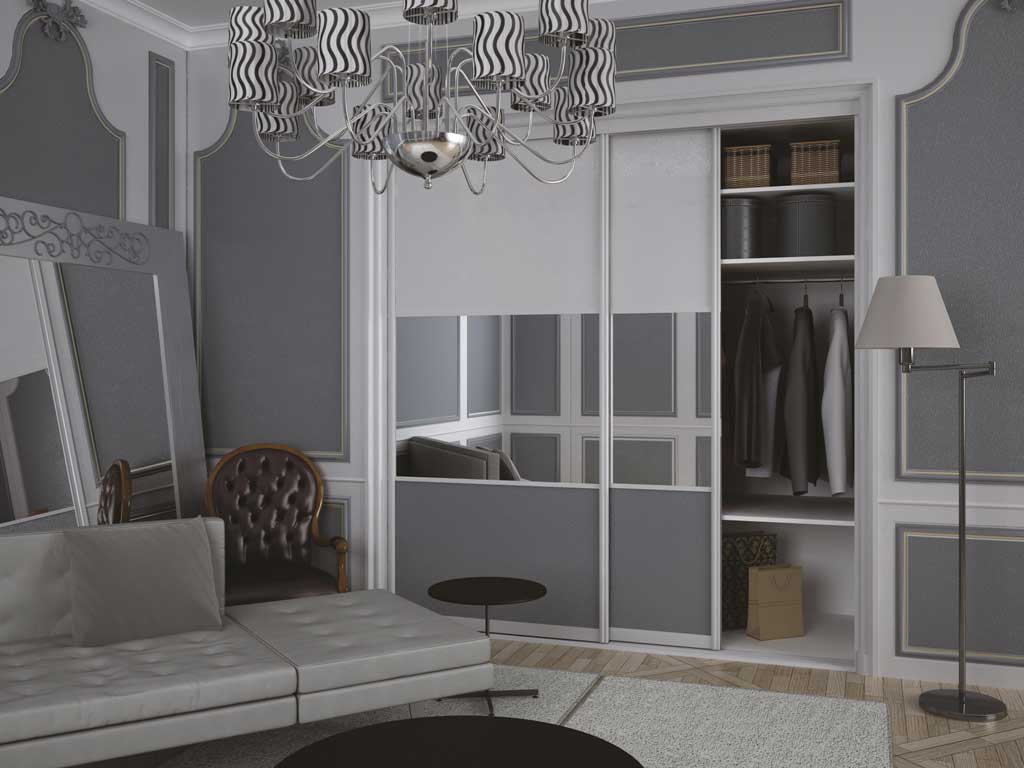 Fitted Wardrobes Online
Choosing the right fitted wardrobes online is made easy with our online brochure for design inspiration. If you already have an idea and vision in mind, our experienced sales team can bring your idea to life and finalise the design details.
Sliding wardrobes are a popular choice instead of hinged doors, as they offer extra space-saving capabilities, more design options and easy access. They are a fantastic way to increase the available space by utilising the room floor to ceiling. Our custom fitted wardrobes are all manufactured in the UK, ensuring we deliver excellent quality every time. They can be installed by our experienced bedroom fitters or by yourself using our instruction guides.
For more information on how we can help transform your bedroom with custom fitted wardrobes contact Glide & Slide on 01543 679 202 or email us on info@glideandslide.co.uk