Sliding Wardrobes Staffordshire
In Staffordshire, Glide and Slide manufacture and installs sliding wardrobes of the highest quality. Our 30 years of experience allows us to give you the spacious bedroom you have always dreamed of, by creating fitted wardrobes according to your measurements and designing and installing sliding wardrobe doors with the highest standards.
Built-in sliding wardrobes in Staffordshire from Glide and Slide are beautiful, bespoke wardrobes that provide an innovative solution to your problem of maximizing storage space whilst creating a fresh, updated style in your bedroom.
With many colours and styles to choose from, our sliding wardrobes Staffordshire will match any style or colour scheme.  All wardrobe doors, whether they are lustrous mirrors or stylish glass, can be customised to be exactly to your specifications.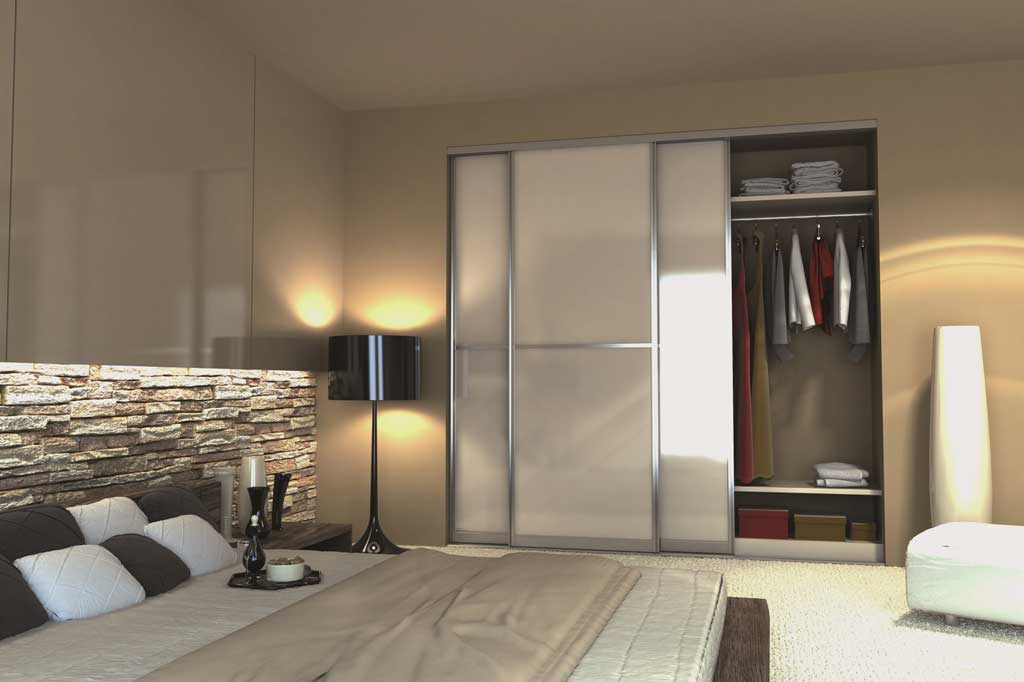 Why Choose Built-In Sliding Wardrobes Staffordshire
A sliding wardrobe built-in to your bedroom will be tailored specifically to fit the dimensions and shape of your bedroom, ensuring a perfect fit.  Therefore, whether you have a large open space or an odd-shaped room, our sliding wardrobes can be adapted to fit any size or shape room, ensuring no floor space is wasted, and supplying you with the most optimal storage solution.
Get Organised with Our sliding wardrobe Accessories and Interiors
Our sliding wardrobes can be designed and installed to suit a variety of storage interiors as well as accessories for different storage requirements.  Whether you need more hanging space, shelving, or shoe storage, we can incorporate all sorts of wardrobe accessories and interiors.
Options available include:
Full hanging
Half hanging
Shelving
Drawers
Pull down rails
Shoe racks
Trouser rails
Dress hanging
Suit storage
Tie racks
Mirrors
Hat storage
Jewellery drawers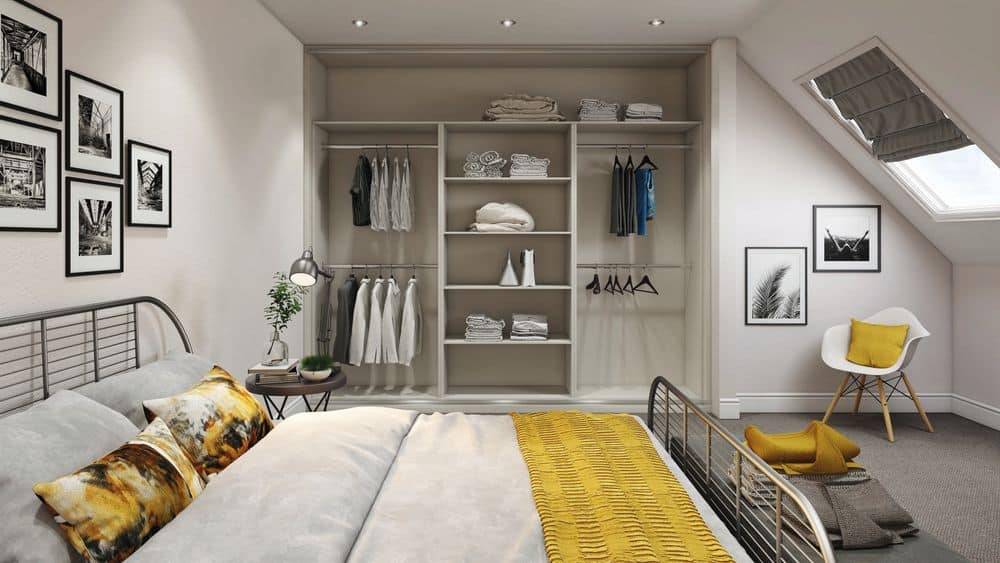 Design your own sliding wardrobe doors
Aside from the large variety of colours and finishes, sliding wardrobe doors are available in panels ranging from 1 to 7 to accommodate any colour or finish.  We offer mirrored sliding wardrobe doors and glass sliding wardrobe doors to transform your storage into a beautiful feature of your bedroom.
Why Choose Glide and Slide Staffordshire
With Glide and Glide's sliding wardrobes Staffordshire, you can be assured of quality and service.  Based in the UK, we have been manufacturing built-in wardrobes for over 30 years.  Because of this, we are confident that you will receive the highest quality wardrobes therefore, we provide a 5-year warranty with all of our sliding wardrobes.
Even after installation, we want our customers to be 100% happy which is why one of our sales representatives will come back and carry out a post-installation inspection to ensure your are completely satisfied with everything.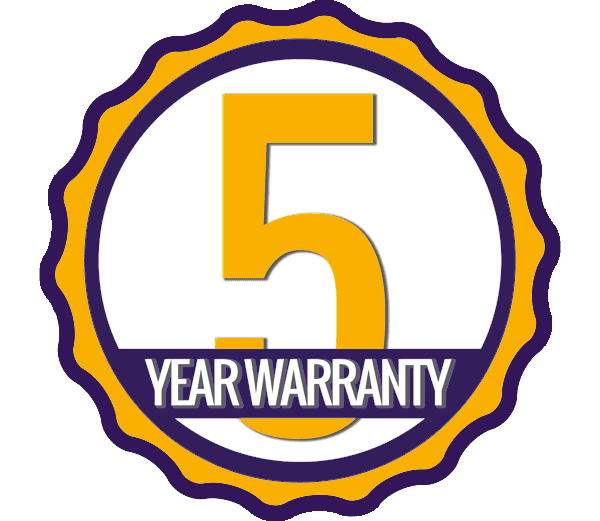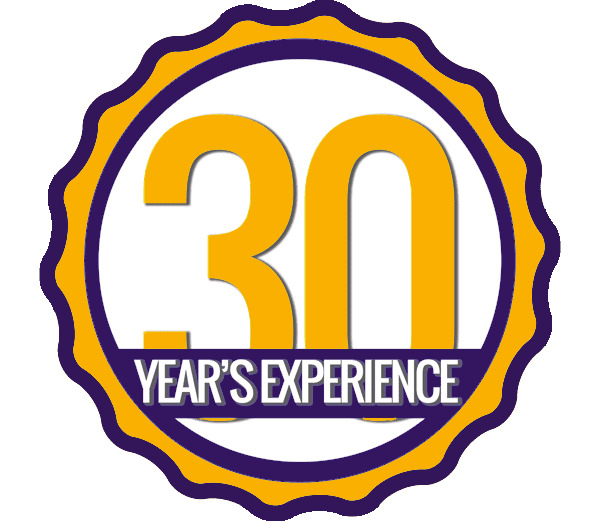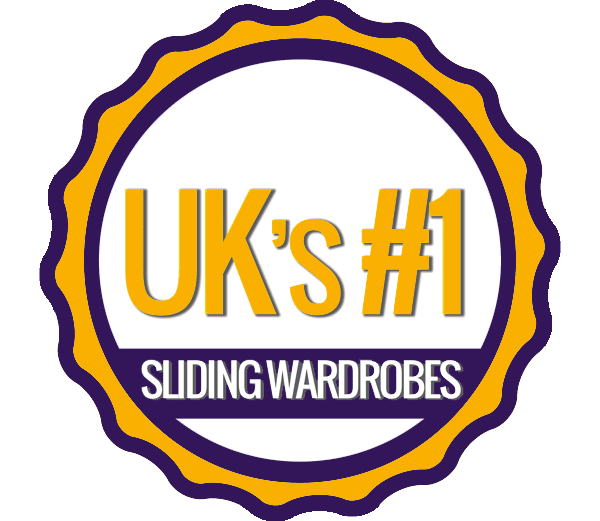 Book a Free Design Appointment for your Sliding Wardrobes
Creating new built-in sliding wardrobes Staffordshire couldn't be easier with our free design service.  As part of our free wardrobe design service, one of our designers will visit your home to conduct a no-obligation consultation.  You will receive a complete bedroom survey and CAD compilation to obtain an accurate quotation as well as visual representations of what the wardrobes will look like prior to installation.
If you prefer not to have a home visit, not a problem!  You can also use our online wardrobe configurator which enables you to design your own wardrobes online in the comfort of your own home.  This includes all design options, colours, and finishes with a step-by-step breakdown of cost for each element of your sliding wardrobe you wish to add, so there are no hidden costs or surprises.  Check out our online wardrobe configurator here.
Get in touch with us today to learn more about our built-in sliding wardrobes Staffordshire or to schedule a free design consultation.  Call us on 01543 679 202 or email us at info@glideandslide.co.uk
Sliding Wardrobe Doors & Interiors
Sliding Wardrobe Doors and Interiors