Built In Sliding Wardrobes
Built in sliding wardrobes from Glide and Slide offer beautiful bespoke sliding wardrobes to fit any shape or size of room.  Designed to optimise as much space as possible in your room, they are designed to offer you a range of storage options to meet your specific storage and organisation requirements.
Our built-in sliding wardrobes offer a wide selection of sliding doors and frames in a variety of colours and finishes to enable you to build your own bespoke wardrobes with endless combination options to suit the style and design of any bedroom.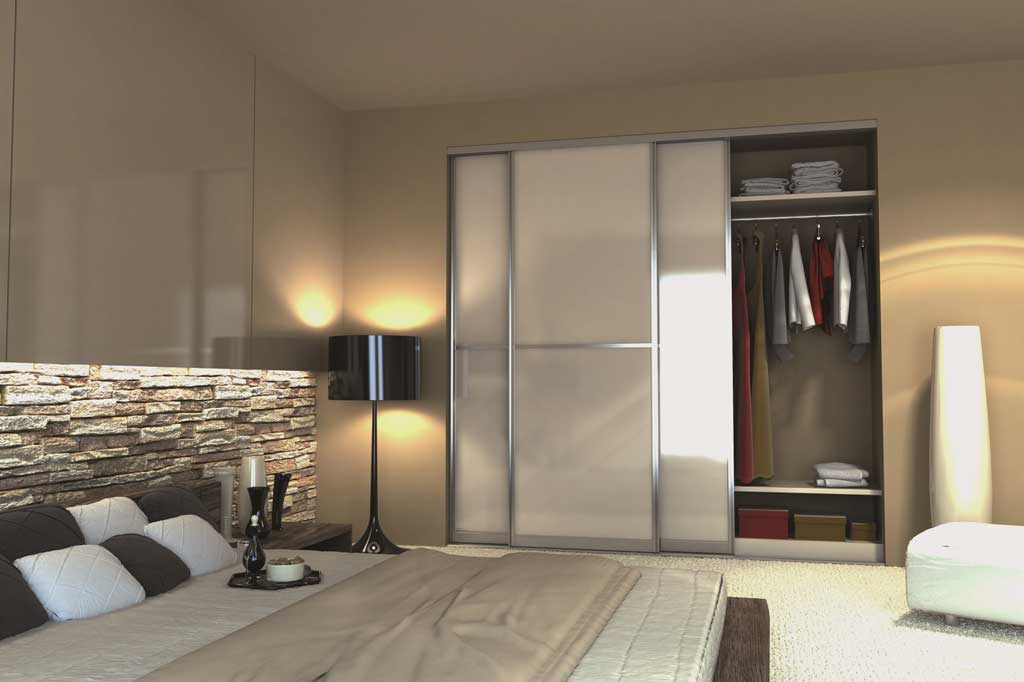 Why Choose Built In Sliding Wardrobes
All our built-in sliding wardrobes are made to measure, allowing us to tailor your wardrobes specifically to the dimensions and specifications of your bedroom space and shape to guarantee the perfect fit.  As they are made to fit any shape or size of room, by choosing built in sliding wardrobes you avoid any wasted floor space leaving you with more space to move around your room or add in any additional furniture whilst still creating an elegant looking storage facility.
Accessories and Interiors
All our built-in sliding wardrobes can incorporate a selection of different accessories and interiors to suit your storage needs.  Whether you want more hanging space, drawers, shelves or something to keep your accessories more organised, we can tailor your wardrobe to your exact needs.
Our interior components include:
Full hanging
Half hanging
Shelving
Drawers
Pull down rails
Shoe racks
Trouser rails
Dress hanging
Suit storage
Tie racks
Mirrors
Hat storage
Jewellery drawers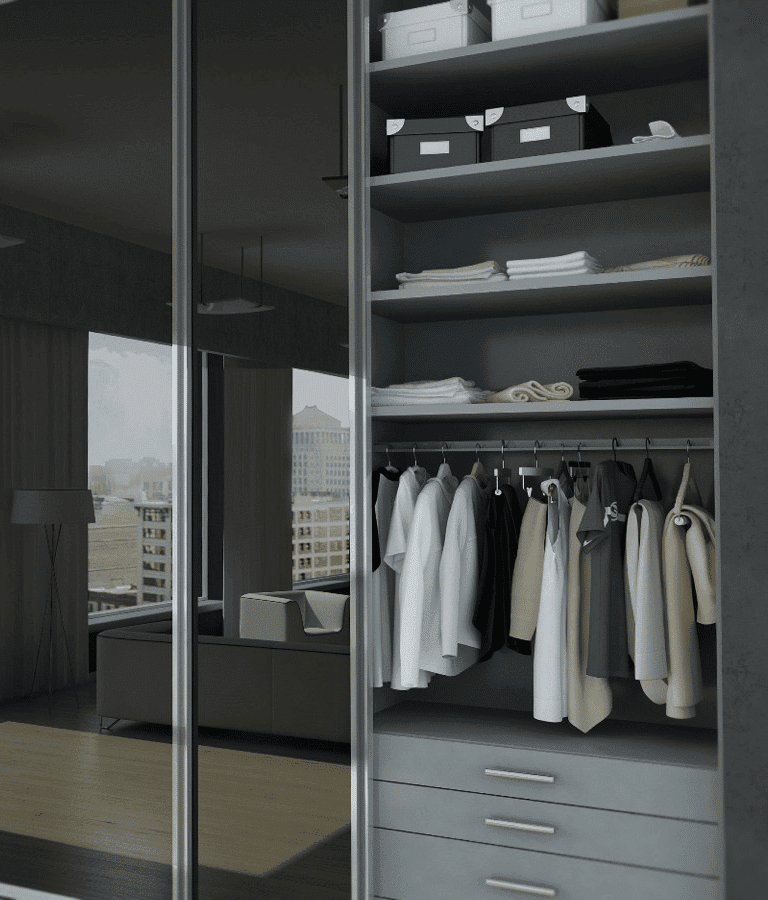 Our Built In Sliding Wardrobe Range
All our built-in sliding wardrobes are available in a wide range of design options.  Whether you want something traditional or more custom-designed, the power to create that perfectly built in wardrobe in the exact design you want lies in your hands.  All our built-in sliding wardrobes come with a wide choice of door designs from one single panel to a 7 panels, a combination of colours and a selection of frames and finishes to choose from.
View our brochure here to see more options or view our gallery here to see some of our other satisfied customers' designs and finished pieces.
Quality Guaranteed
With over 30 years' experience building built in wardrobes and manufacturing them here in the UK in our own manufacturing facility, we are confident that you are receiving only the best when it comes to quality and design.  That is why all our built-in sliding wardrobes come with a 5-year warranty.  Customer satisfaction guaranteed!  Even after your wardrobes are fitted one of our sales representatives will come and carry out a post-installation visit to evaluate and check everything has been carried out as agreed and check you are 100% happy with your wardrobes.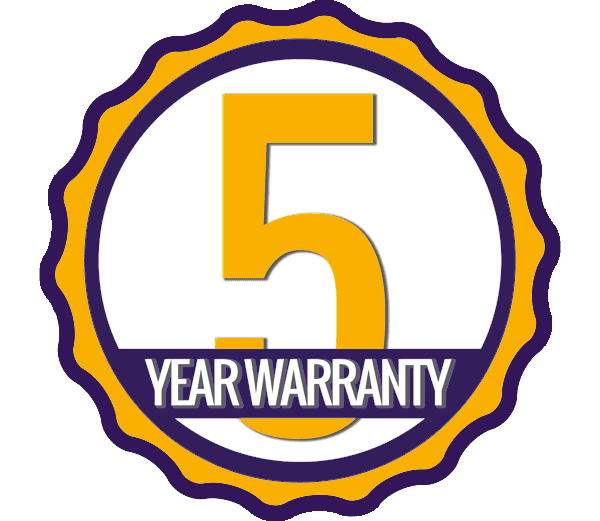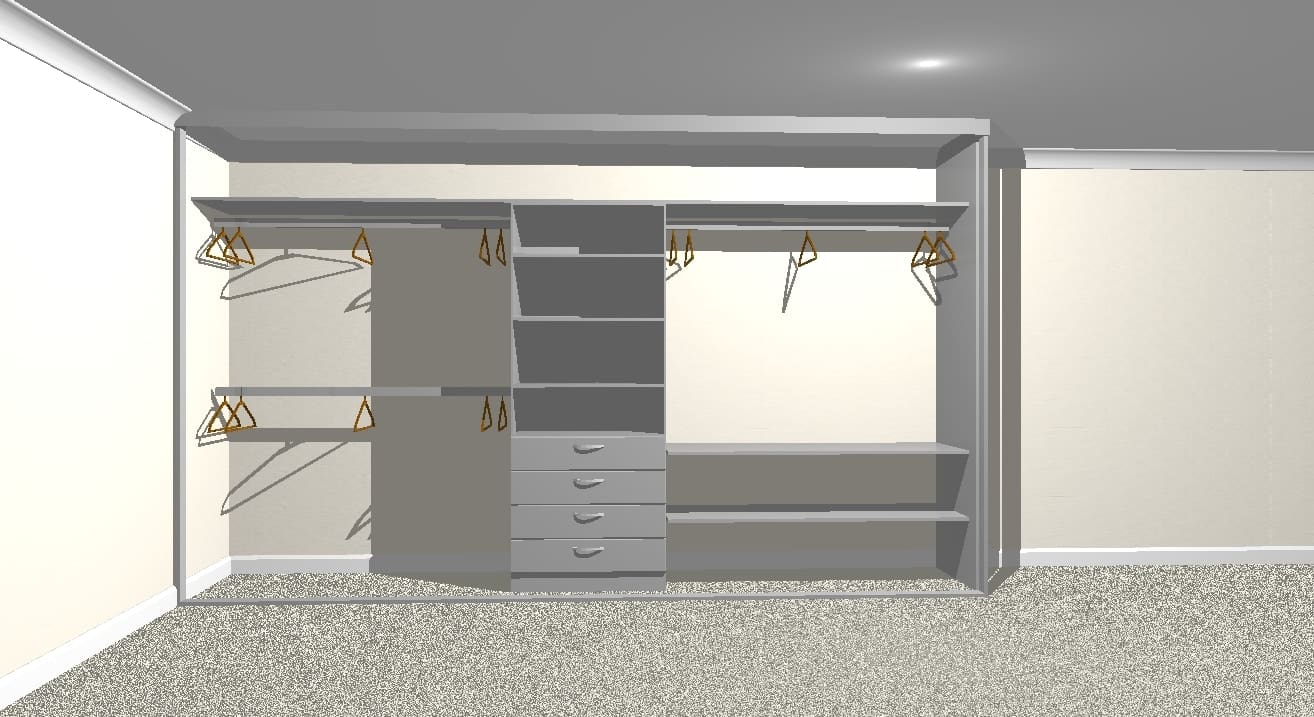 Book Your Free Design Appointment Today
Designing your new built in sliding wardrobes could not be easier.  You can either book a free design visit with one of our experienced designers who will come an carry out a no-obligation consultation at your home which includes a full bedroom survey and CAD compilation to give you an accurate quotation and visual of how your wardrobes will look.
If you do not want a consultation at home we also offer a design your own wardrobe online option where you can build your own wardrobe step by step and see a breakdown of costs every step of the way so there are no hidden surprises.   Check out our wardrobe configurator here.
If you would like more information about our built in sliding wardrobes or to book a free design visit get in touch with us today.  Call us on 01543 679 202 or email us at info@glideandslide.co.uk