We regularly visit the following locally: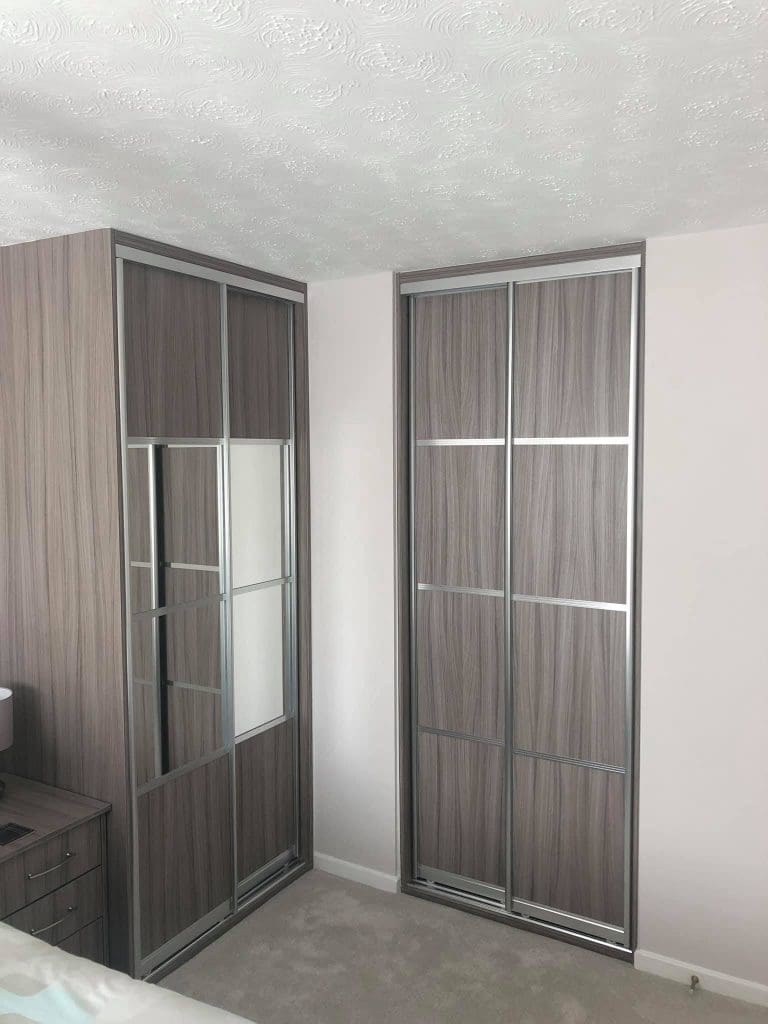 Further afield we also provide quotes and installation across:
More About Our Sliding Wardrobes
All of our Bespoke sliding wardrobes are custom made in our Burntwood UK factory, with the interiors sourced from a local specialist quality supplier.
We are proud to keep all of our manufacturing in the UK, meaning we deliver reliable high quality every time. They can be installed by our recommended bedroom fitters or using our online instruction guides.
Our fitted, sliding wardrobes all come with a 5-year guaranteed warranty, as we are confident in the supply of bedroom l furniture that lasts, so you make a confident investment that is right the first time.
Book your free, no-obligation consultation today!
Please come and visit us at our showroom in Aldridge, Walsall displaying all of our most popular fitted wardrobes designs to help make your decision.
Our experienced sales team will happily guide you through the final details and answer any queries you may have. Book your no-obligation consultation here or call us on 01543 679202
For more information on how we can help transform your bedroom with grey fitted wardrobes contact Glide & Slide on 01543 679 202 or email us at info@glideandslide.co.uk