Fitted Wardrobes Stoke on Trent
What Is a Fitted Wardrobe and Why Should I Get One?
Fitted bedroom wardrobes are popular within home renovation projects right now, and no wonder when they offer a stylish décor option, practical benefits to your home, and are completely customisable. But what exactly are they?
Well, to some extent fitted bedroom wardrobes are exactly what they say on the tin. These wardrobes are made to fit into any available space in your bedroom. As they can be built into any available space, bedroom-fitted wardrobes let you use the space that you have available most efficiently. As a bonus, the custom fit means they don't take up any extra space in your room - unlike bulky standing wardrobes.
If you're looking for bespoke fitted wardrobes in Stoke on Trent, then Glide and Slide can help you! With over 30 years of experience in making bedroom-fitted wardrobes, we support our customers from the start of the design process to the final installation. Plus, our 5-year warranty ensures that you'll be completely happy with your dream, fitted wardrobe for years to come.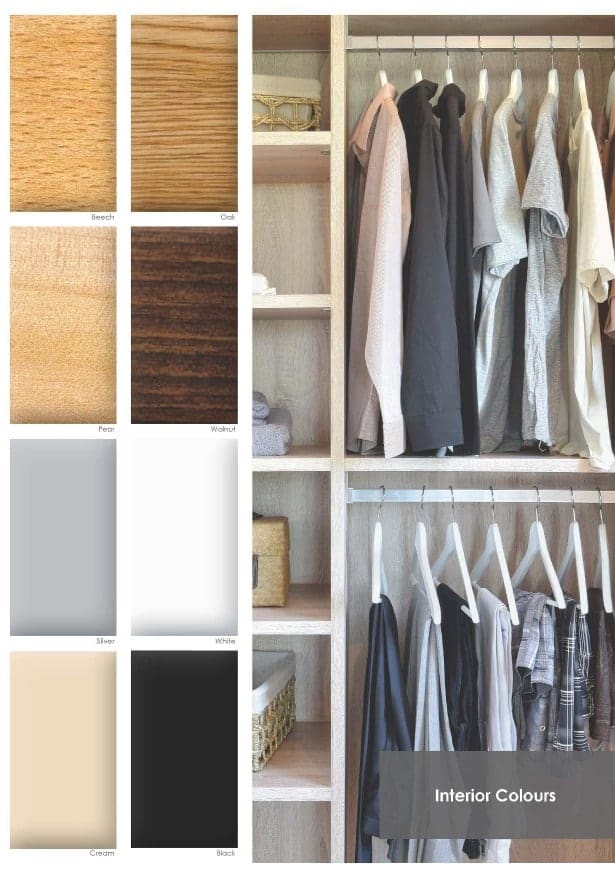 Your Dream Fitted Wardrobe
Finding your dream wardrobe can be hard, especially if you think you won't be able to find one that meets all your expectations. We work with customers to find their perfect fit and so we've heard all sorts of concerns. So, no matter if you think:
Your room shape or layout is too awkward.
There's not enough space in your room.
You're not sure what style you'd want.
Or - you can't find anyone who does the style you want.
There's no need to worry! We've helped people who had all these thoughts and more. A fitted wardrobe can work for anyone that wants them, and that's the entire point, as they're made to fit you and your needs. In fact, by utilising otherwise empty space, bedroom-fitted wardrobes actually offer more storage and help you to save on space. To top it off, the finished product will be completely unique to your style and specifications thanks to our thorough customisation process.
Working With the Space You've Got
No matter what space you're working with, Glide and Slide can help you achieve your dream wardrobe in Stoke on Trent.  Our bespoke fitted wardrobes are made on-site with your design specifications and can be made to measure – even for the smallest or most awkward spaces. Your non-square room is no longer a nightmare for your décor vision. Instead, it can become a unique storage space that is designed to your specifications. Our CAD services also mean you can see your vision come to life before you commit to anything, and you can tweak this drawing until you're completely happy.
Designed With You in Mind
Here at Glide and Slide, we offer a range of frame and door options that can be customised to your own style. Whether you want mirrors, glass, or a solid finish, we have the wardrobe for you. Our wardrobes also offer several options to choose from for both colour and the material they're made from. This means your wardrobe can be designed with your tastes in mind, and the finished product will fit in with the rest of your home! The interior and accessories of fitted bedroom wardrobes can also be made to suit your needs. The number of sections, how large they are, and how much hanging space you need is completely up to you – and that's just the start.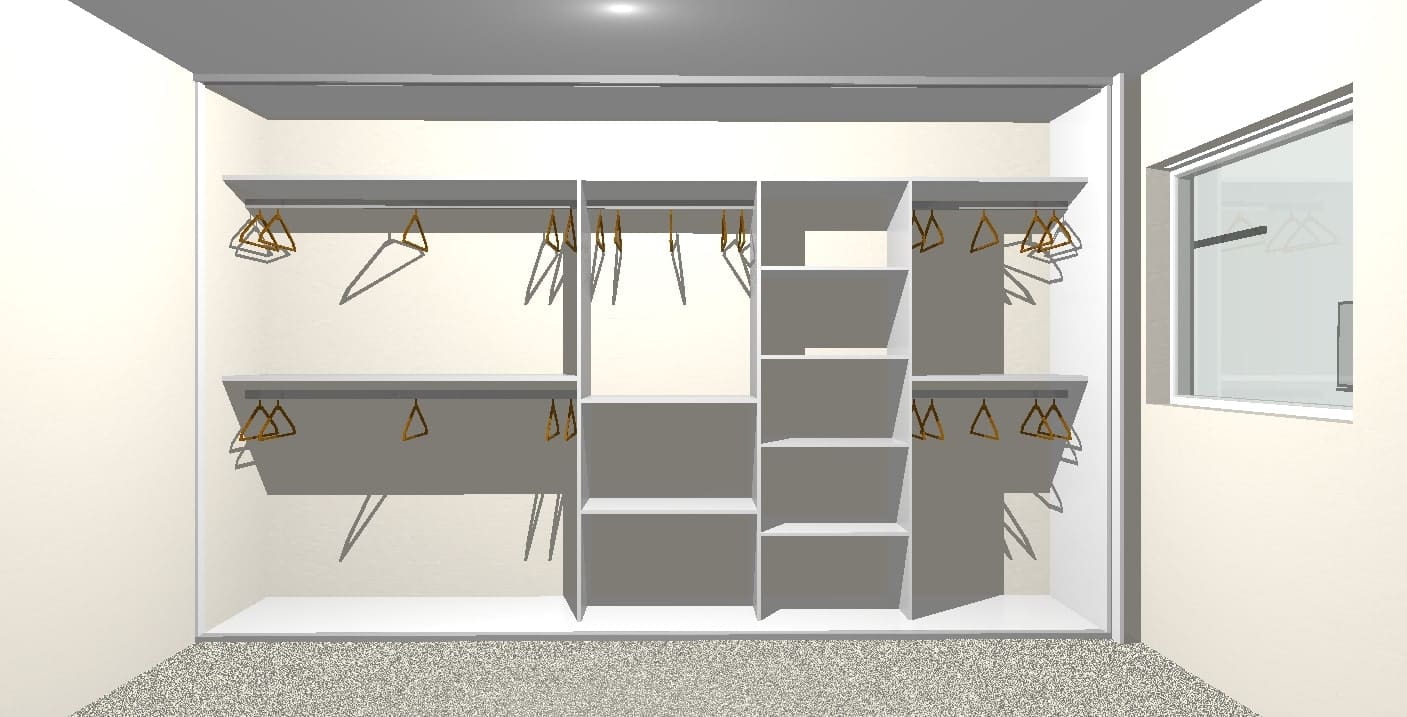 Use Our Bespoke Online Wardrobe Configurator!
Don't settle for less, begin the process of designing your dream wardrobe today. If you know what you want but need help bringing it to life, our online wardrobe configurator is the tool for you. From the dimensions to the number of sections, and each of their designs, it's all up to you! We want bespoke fitted wardrobes to be exactly as you imagine them. Customer satisfaction is our number one priority. But, if you're not too sure what you want or you aren't entirely set on your design, then not to worry. Your dream wardrobe is closer than you think. For fitted wardrobes in Stoke on Trent, contact Glide and Slide today.