Fitted Wardrobes Solihull
We offer custom fitted wardrobes in Solihull at Glide & Slide. You simply choose your favourite style, and your wardrobe will be fitted to suit your bedroom. A custom fitted wardrobe is one of the most significant elements in a bedroom, for many reasons.
Leading experts for fitted wardrobes in Solihull
Fitted wardrobes in Solihull and surrounding areas are a popular option for people wanting to get the most out of their space. Glide & Slide dominate the market with their storage solutions offering floor-to-ceiling fitted wardrobes. There seems to be a trend in new builds to have a 'bedroom' that's a small awkward space. Walk-in wardrobes are the favoured choice to open up the space in the room. Glide & Slide work with all widths and lengths, no challenge is too awkward for us.
Fitted wardrobes - Storage Solutions in Solihull
Freestanding wardrobes may seem like the most convenient option as they are cheaper in price, but they end up eating into your precious bedroom space, especially if you already have an awkward-sized room. Our expertly fitted wardrobes are built exactly to the size of your room, creating a more open look with the space being magnified. What's more, because everything we do is custom made, we offer adjustable options for your storage. Get in touch with us to see what specific custom we can make for your fitted wardrobe.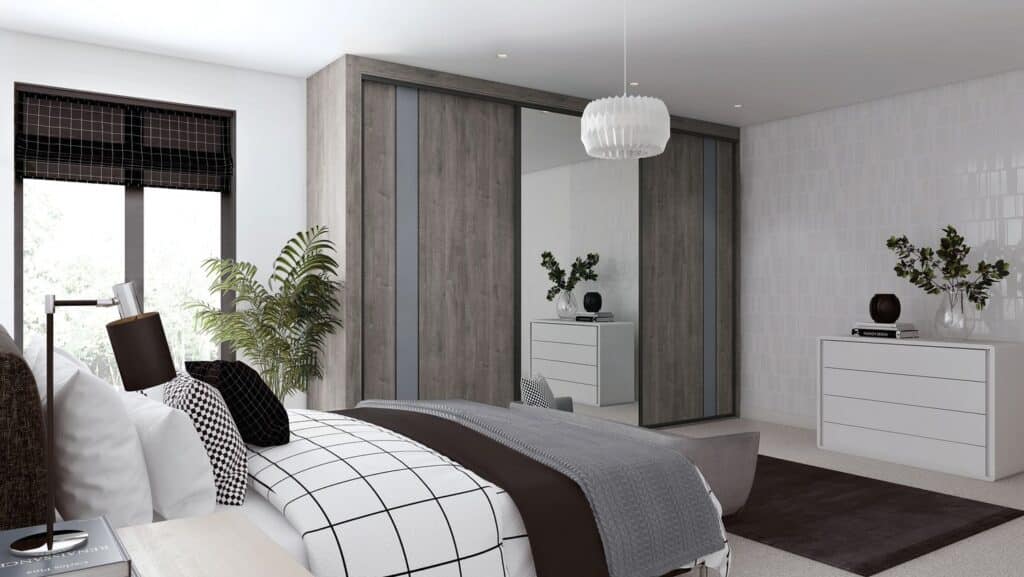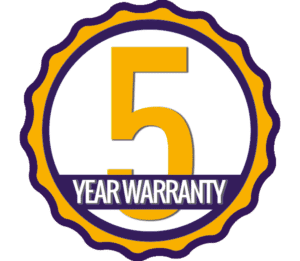 A fantastic 5-year warranty on your fitted wardrobes for piece of mind
Our tailor-made designs are made on site with our very own manufacturing warehouse. Glide & Slide's fitted wardrobes are made by our experienced and dedicated specialists here in the UK. What's more, we have our own wardrobe showroom on the same site, so we make it super easy for you to see our full range of wardrobes and finishes first-hand.
It's our passion at Glide & Slide to fit the wardrobe of your dreams! We want to create something you are blown away with. With our work being constructed to fit ANY space, we pride ourselves on making our customers fully satisfied with the result. Our design team will give you a complete overview of the room you want us to work on by creating a CAD design. This computer aided design provides you with an exact quote and a huge unique selling point at Glide & Slide is our online bespoke configurator, with this, you can fully visualise the end product we build to the exact dimensions you input.
3 Simple Steps for Your Custom Fitted Wardrobe in Solihull
Measure the space of the room accurately
Design – using our configurator
Order & Installation
With more space to play with, a range of prices available to suit your budget, aesthetically pleasing designs to compliment your interior, tidy solutions to optimise your storage and a solid investment appealing to buyers should you wish to sell your property – choosing fitted wardrobes in Solihull with Glide & Slide is must.
Sliding Wardrobe Doors & Interiors
Sliding Wardrobe Doors and Interiors