At Glide and Slide we offer our customers custom bedroom wardrobes- you choose your favourite style, and we will fit them to suit your bedroom. Custom bedroom wardrobes are such an amazing feature for many reasons and often one of the most important elements to a bedroom.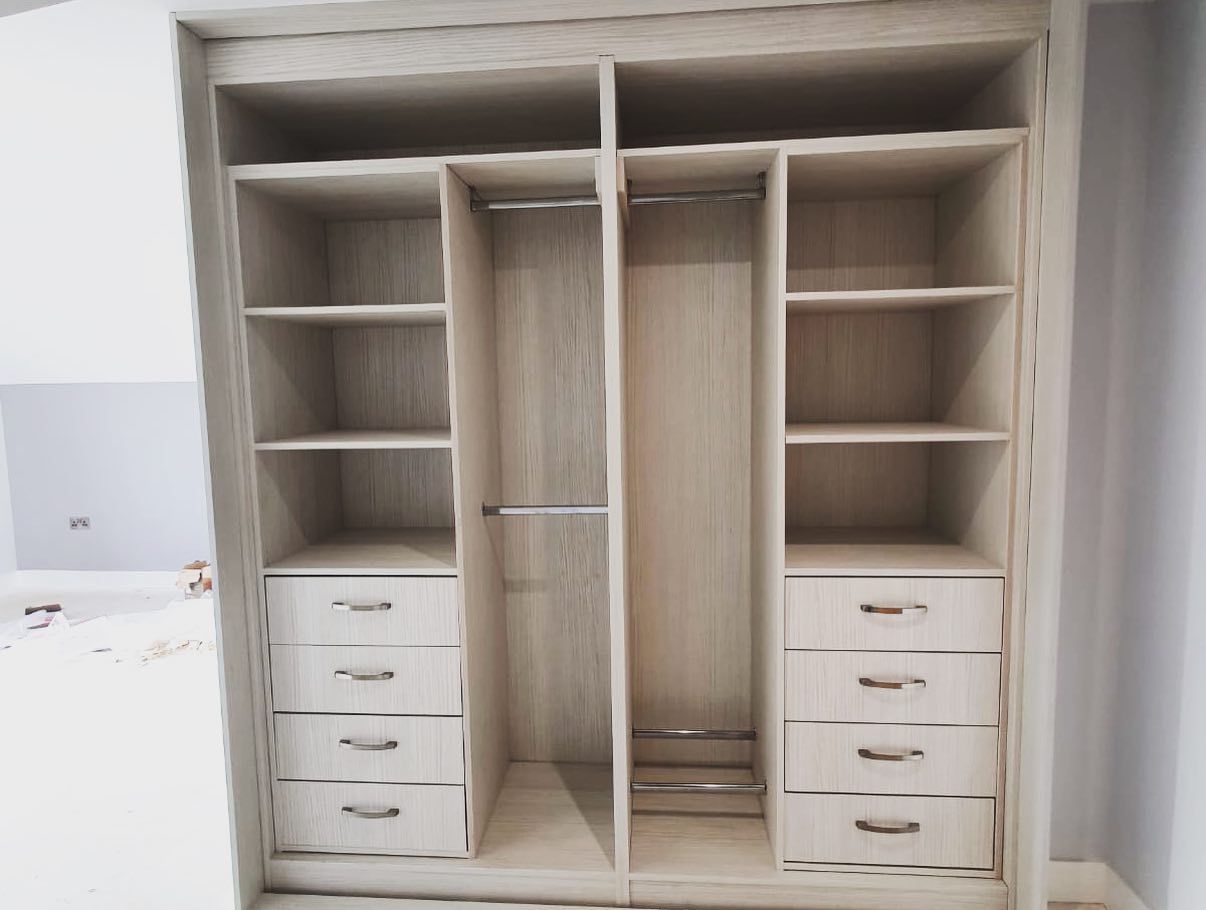 Design Your Own Custom Bedroom Wardrobes
One great aspect to our custom bedroom wardrobes is, you get to design how they look, fit and what they include. If you are looking to maximise the space of your bedroom or you have awkward spaces in your room, custom bedroom wardrobes are perfect to solve this problem rather than find a standard one and trying to make it fit. You can make the most of the space by choosing a mix of hanging space, draws and shelving storage.
Benefits of customising your bedroom wardrobes.
A great benefit included in custom bedroom wardrobes is having the ability to maximise the space in your bedroom. If you have funny shaped walls or limited space, custom wardrobes are ideal for making the most of what you have in an effective and sufficient way. In addition to this, you get to completely design the look of your new wardrobes by picking the colour, style, material, and many other things too. This is the perfect opportunity to complement the interior of your bedroom.
Another feature that is useful when designing your own wardrobes is having the ability to pick the type of door you prefer to suit the layout of your room – for example you can opt for a sliding door which is effective for saving space. Being able to decide how you want the interior of your wardrobe to look is another bonus of customising your new wardrobes. The freedom is yours to decide how much hanging space, draw space or anything else you want incorporated. Custom bedroom wardrobes are also a great investment as they are durable and last significantly longer the standard "fit yourself" wardrobes.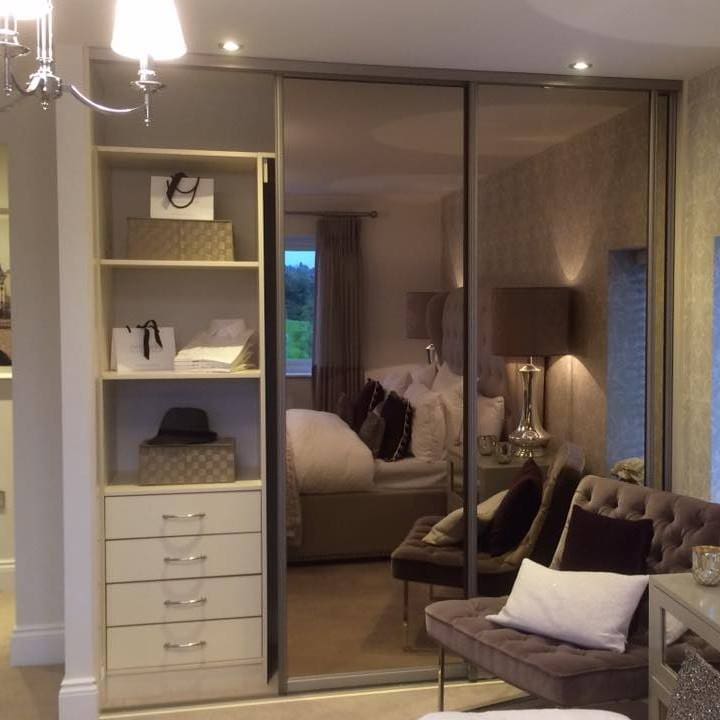 Hush Bedrooms for Your Custom Wardrobes
Hush Bedrooms offer bespoke fitted wardrobes to give the option to choose exactly how you want your wardrobes to look inside and out. You can even use our wardrobe configurator to design a wardrobe that would fit your bedroom, with the design and style of your choice. To find out more about what we offer, contact us today!