If you are looking for sliding wardrobes that have that extra edge to their design or you have awkward spaces or shaped rooms and want to make the most out of your wardrobe and storage space, then you have come to the right place.  With over 30 years experience in made-to-measure wardrobes, Glide and Slide specialise in bespoke and custom sliding wardrobes, providing only the best quality and choice in design.
Our custom sliding wardrobes can be created to your exact requirements, including size and style to ensure they fit into your space and everyday life.  With a range of colours and finishes to choose from within our custom sliding wardrobes range, we are confident you will find something to suit any room design and taste from a timeless classic to grand designs that make a statement.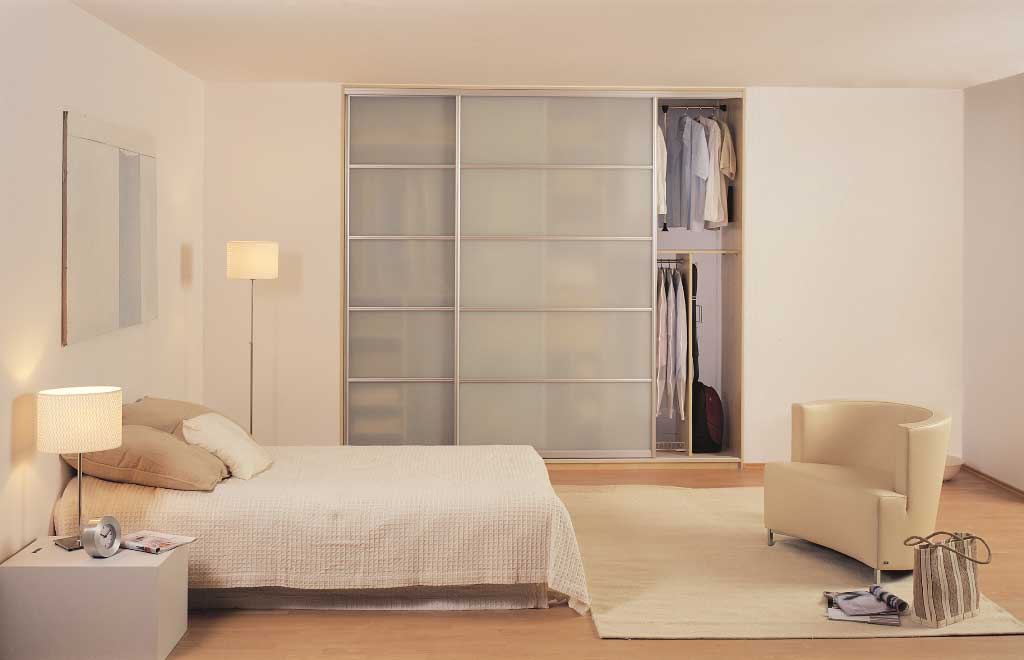 Why Choose Custom Sliding Wardrobes?
Choosing custom sliding wardrobes helps you to fully maximise the space in your bedroom whilst providing you with a stylish-looking storage facility.
With custom sliding wardrobes you won't lose a centimetre of floor space as the doors are built directly into the walls themselves and hidden by large sliding panels. There is no wasted space within the wardrobe with a choice of endless storage options to choose from.
Our Custom Sliding Wardrobe Doors
By offering a custom design service, we offer a large variety of sliding door designs that can be customised any way you wish with any colour and finish. Our door designs range from a large single panel to numerous panels of varying widths.
We also have a wide range of colour options and finishes for the door frames and interiors with some of our ranges offering a huge 12 colours to choose from.  To see the full range of doors, colours, and finishes, click here.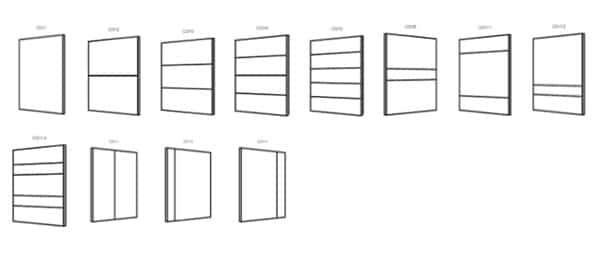 Deisgn You Own Sliding Wardrobes With Our Wardrobe Configurator
With our bespoke wardrobe configurator, you can visualise your custom sliding wardrobes by building them and customising them inside and out using our online builder before you order them.  Our custom sliding wardrobe configurator enables you to insert your exact measurements, the number of doors, the interior design, and choose the colour and finish.  You are in control of every last detail.  What is even better……. You get a running cost as well as a total estimate so there are no hidden extras.
Check out our wardrobe configurator here.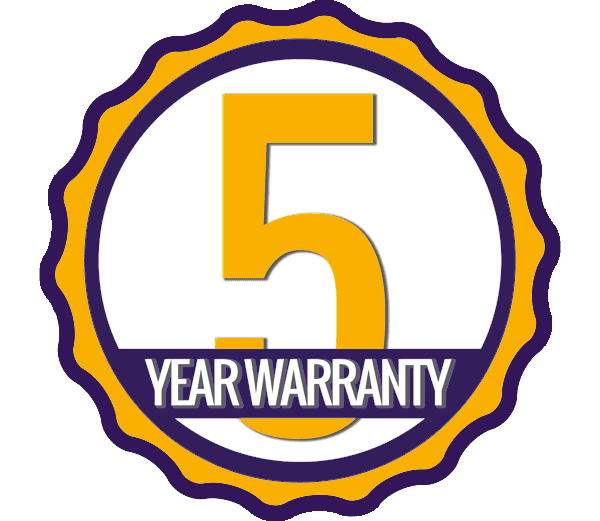 We are so confident in the quality of our products and workmanship that we offer a 5-year warranty on all our custom sliding wardrobes.  Customer satisfaction is very important to us and if any faults or errors arise, we will rectify this in an agreed timely manner.
If you prefer a face-to-face approach or looking for design inspiration, please do not hesitate to contact us where we can arrange a free no-obligation home design visit.
All our custom sliding wardrobes are manufactured on-site at our UK premises, ensuring quality workmanship that meets the customer's deadline and expectations.